Sterilization

www.drslaboratories.com


610-433-1533
610-433-1522(fax)
[email protected]

DRS Laboratories, Inc.
P.O. Box 20247, Lehigh Valley, PA 18002
OEM of CD decontamination equipment. Our MCS is the first to be EPA registered specifically for BSCs. The MCS is the front-runner for all BSC, and space volumes up to 3,000 cf. Leader of all types of decontamination services, utilizing the most cost-effective methodology (ClO2, PAA, H2O2) required at your facility.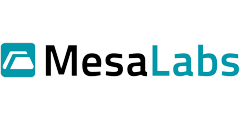 www.mesalabs.com


406-585-9535
[email protected]

Mesa Labs
625 Zoot Way, Bozeman, MT 59718
We help you navigate biological indicators, chemical indicators, and other sterilization monitoring products. Get custom advice to match your sterilization process.
---