Software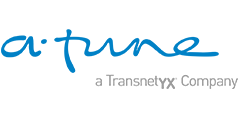 www.a-tune.com


512-243-8539
[email protected]

a-tune software, INC.
We specialize in biomedical research software to support organizations with data and compliance management needs. Our software suite, [email protected], provides compliance management for IACUC, IRB, and IBC. These modules can be fully integrated with other [email protected] components for Training and Competencies, Animal Procurement, Census/Cage Management, Breeding, Facility Management, Animal Health Records, Tasks Management, Billing.

HealthRx.com


617-816-1996
[email protected]

HealthRx Corporation
Research institutions across government, academia and healthcare depend on HealthRx software to support occupational health, workplace safety and research portfolio management. Eliminate burdensome administrative processes and automate research registrations, lab inspections, and workplace incident investigations as well as employee health programs for medical surveillance, immunizations, and respiratory protection.
---