Architects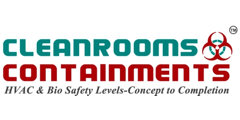 ccbs4.com


998-521-1133
[email protected]

Cleanrooms Containments
Plot 24 Bhagyalaxmi Coop Society P&T Colony, Trymulghery, Secunderabad Hyderabad, India
We designed large-scale vaccine containments (SARS-CoV2, FMD), labs, animal facilities of BSL-3, BSL-3Ag, and ABSL-3. Designed more than 25000Sqmt/18 containment projects since year 2006, highest in India. We offer containment consulting services globally for architectural, engineering services of HVAC, electrical, plumbing, fire suppression, and BAS systems. We do risk assessment and certification as well.

www.merrick.com


303-751-0741
303-751-2581(fax)
[email protected]

Merrick & Company
5970 Greenwood Plaza Boulevard, Greenwood Village, CO 80111
Merrick is a 750+ employee-owned, design firm with offices in North America and Europe providing full-service architecture, engineering, commissioning, and biosafety and biosecurity services to government, institutional, and private sector clients internationally. Merrick has been a top-tier provider of services for complex science, animal spaces and high-containment facilities for over 30 years.
---