Certifiers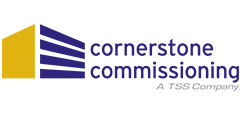 www.cornerstonecx.com


978-887-8177
[email protected]

Cornerstone Commissioning, LLC
We have verified performance on over 200 BSL-3 and BSL-4 facilities to date and can support your project team to tailor the right hands-on verification process to ensure compliance with biosafety principles and industry best practices. We focus on fine-tuning building control sequences with facility SOPs for new and existing suites.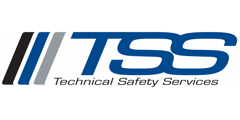 www.techsafety.com


800-877-7742
[email protected]

Technical Safety Services (TSS)
620 Hearst Avenue, Berkeley, CA 94710
Technical Safety Services (TSS) is a leading independent testing, inspection, calibration, and certification service provider in the US, focused on ensuring compliance, people safety, test accuracy, and productivity in life sciences and healthcare. With an ISO 9001 certified quality system and nationwide network of skilled technicians, TSS is uniquely positioned to ensure your operation remains productive and in compliance.