Biosafety Cabinets

www.kewaunee.com


704-873-7202
[email protected]

Kewaunee Scientific Corporation
2700 West Front Street, Statesville, NC 28677
The Interceptor Class II biological safety cabinets and vertical laminar flow (VLF) workstations are Kewaunee's latest designs. Developed with comprehensive features created to enhance both safety and ergonomics, the Interceptor Class II and VLF lead their classes. Made in the U.S.A.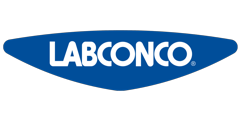 www.labconco.com


800-821-5525
816-363-0130(fax)
[email protected]

Labconco Corporation
8811 Prospect Avenue, Kansas City, MO 64132
Labconco manufactures Purifier Logic+ Class II, Type A2 and Type B2 Biosafety Cabinets and the world's first Purifier Axiom Class II, Type C1 Cabinet, which has the safety and flexibility to operate in either Type A or B mode. All BSCs are NSF-Listed and feature energy-saving ECM blowers.
---
www.bakerco.com


207-324-8773
207-324-3869(fax)
[email protected]

Baker
175 Gatehouse Road, Sanford, ME 04073
Baker biological safety cabinets, clean benches, fume hoods, and pharmacy isolators provide unparalleled user and product protection for a variety of applications.
---