Biosafety Cabinets

www.escolifesciences.us


215-441-9661
[email protected]

Esco Technologies, Inc.
903 Sheehy Drive, Suite F, Horsham, PA 19044
Esco is the world leader in NSF & TÜV certified advanced biosafety cabinets, featuring energy efficient DC-ECM blower, ULPA filter with 10x better filtration than HEPA at same life, large performance envelope, anti-microbial coating, durable steel plenum, comfortable low noise, riboflavin-verified cleanability, comfortable arm rest, user-friendly and easy access controller.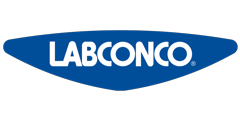 www.labconco.com


800-821-5525
816-363-0130(fax)
[email protected]

Labconco Corporation
8811 Prospect Avenue, Kansas City, MO 64132
Labconco manufactures Purifier Logic+ Class II, Type A2 and Type B2 Biosafety Cabinets and the world's first Purifier Axiom Class II, Type C1 Cabinet, which has the safety and flexibility to operate in either Type A or B mode. All BSCs are NSF-Listed and feature energy-saving ECM blowers.
---