Biosafety Cabinets

www.escolifesciences.com


215-441-9661
[email protected]

Esco Scientific
903 Sheehy Drive, Suite F, Horsham, PA 19044
Esco is the world leader in NSF/TUV certified advanced biosafety cabinets, featuring large smartphone-like 7-inch touchscreen controller with built-in user guide, IoT-ready, energy efficient DC-ECM blower, ULPA filter with 10x better filtration than HEPA, large performance envelope, anti-microbial coating, durable steel plenum, comfortable armrest, low noise, and cGMP-like workzone cleanability.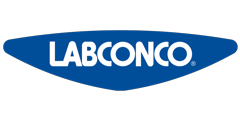 www.labconco.com


800-821-5525
[email protected]

Labconco Corporation
8811 Prospect Avenue, Kansas City, MO 64132
Labconco manufactures Logic+® Class II, Type A2 and B2 Biosafety Cabinets and the world's first Axiom Class II, C1 Cabinet, which has the safety and flexibility to operate in either Type A or B mode. The large Logic Vue Class II Enclosures are designed for liquid handlers, cell sorters and other automated instruments that can create biohazardous aerosols.