Biocontainment

www.arcoplast.com


636-978-7781
636-978-7782(fax)
[email protected]

Arcoplast, Inc.
1873 Williamstown Drive, Saint Peters, MO 63376
Arcoplast fiberglass composite wall and ceiling systems offers design options in barrier construction for high-containment facilities that meet BSL-3, BSL-4 and USDA ARS 242.1 BSL-3 Ag including NIH, CDC, NIAID and USP 797 construction design guidelines.

www.biobubble.com


970-224-4262
970-224-2419(fax)
[email protected]

bioBUBBLE, Inc.
1411 East Magnolia Street, Fort Collins, CO 80524
Class 100 to BSL-4 solutions. Flexible film, HEPA-filtered Cleanrooms and Containment Enclosures custom designed to suit any application. Specialized benchtop containment enclosures for flow cytometers, chromatography equipment, liquid handling robots, incubators, or any other laboratory equipment. Consulting available for facility design and conversion of existing space.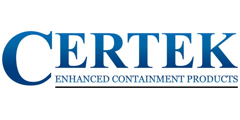 www.certekinc.com


919-787-3989
919-383-6272(fax)
[email protected]

CERTEK
3511 Evans Corporate Lane, Durham, NC 27705
Dedicated to microbiological, biomedical, and agricultural communities for 20+ years. CERTEK builds modular and mobile laboratories at all containment levels including chemical, radiological, AHRF, and other quality products such as filters, air monitoring system, door interlocking system, and glovebox line. CERTEK is a certified manufacturer in compliance with Industrialized Building Commission.
---