Training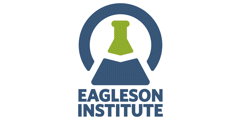 www.eagleson.org


207-490-1076
[email protected]

Eagleson Institute
P.O. Box 954, Sanford, ME 04073
Eagleson Institute has an international reputation for offering innovative seminars and conferences, training DVDs and custom training courses. Our highly interactive classes, taught by industry leaders, cover a wide range of biosafety topics, including: BSC certification, laboratory HVAC systems, occupational health, as well as BSL-3 design, practices and performance verification.

www.utmb.edu/biosafetytraining


409-772-8461
409-772-8918(fax)
[email protected]

UTMB Health International Biosafety Training Center
301 University Boulevard, Galveston, TX 77555
The IBTC offers a wide range of customized courses, including Biosafety Levels 2-4, for in vitro and in vivo labs. Our pre-assessments ensure effective, efficient training for each individual, and our post-assessments verify training success. The IBTC's training courses can be conducted at your location or our training center.
---